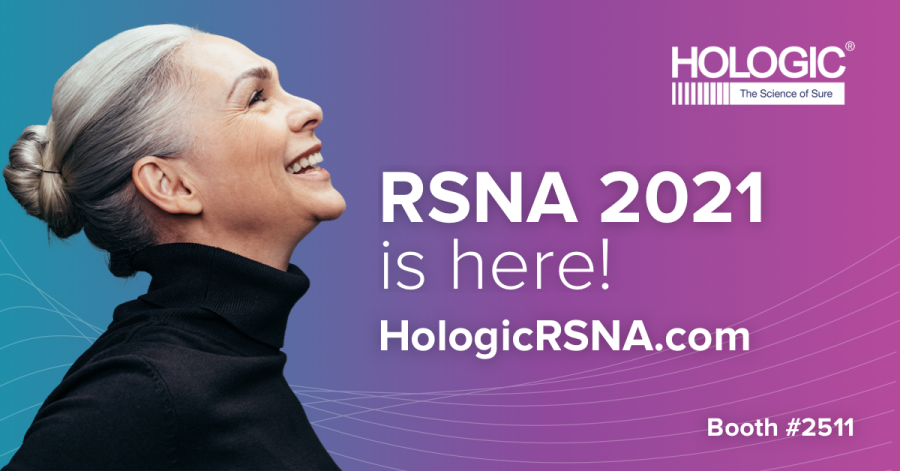 Come and meet us for RSNA 2022!
Medical sessions and symposia taking place throughout the event include:
Clinical Perspective: 3D-Guided Breast Biopsies and Real-Time Specimen Imaging
       Harriet B. Borofsky, M.D.
       Sunday, Nov. 28: 11:45am – 12:45pm CT
Artificial Intelligence in Breast Imaging (CME)
       Sarah (Sally) Friedewald, M.D., FACR
       Monday, Nov. 29: 8:00 – 9:00am CT
Options and Tips in Breast Localization
       Barry Rosen, M.D., FACS; Colleen M. Madden, M.D.
       Monday, Nov. 29: 12:15 – 1:15pm CT
Contrast Enhanced Mammography: Implementation, Application and Biopsy (CME)
       Ryan Gabriel, M.D.
       Tuesday, Nov. 30: 8:00 – 9:00am CT
Advancing Clinical Excellence with ShearWave™ Elastography
       Priyanka Grover, M.D.
       Tuesday, Nov. 30: 12:15 – 1:15pm CT
A New Era of Breast Tomosynthesis: Using High-Resolution Imaging with 3DQuorum™ Technology
       Stamatia V. Destounis, M.D., FACR, FSBI, FAIUM
       Wednesday, Dec. 1: 12:15 – 1:15pm CT